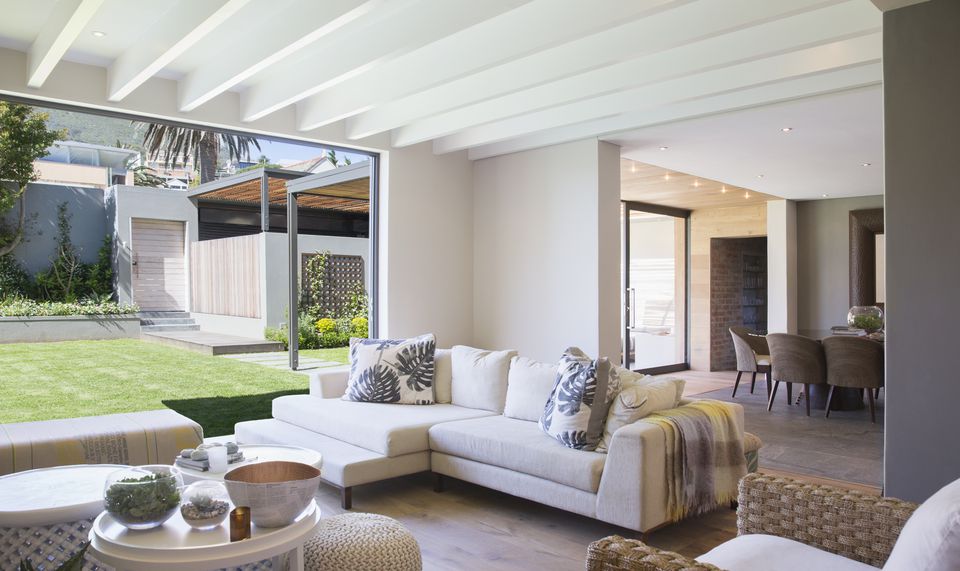 Modern design is the opposite of Victorian style of interior design, which is characterized mainly by ornate features. The modern style of interiors involves enhancing the appearance of an interior using the aesthetic material. A contemporary house has features that center on simplicity, neatness, warmth, and space.
Here are six ways to achieve a modern contemporary design of your home.
Use Mirrors
Mirrors can be used to add special effects to the interior of a house. It creates an expansive illusion such that it makes a room appear larger than it is. The reflection of the mirror also adds an intriguing visual appeal in a space.
Declutter
The idea of this design method is to make the room have a more cohesive space. A modern pair of badminton shoe should appear simple and nice. You should remove any materials that can obstruct the view of your interior space.
Lighten your room
Infusing your interior with bright lights can enhance any space of your home. A well-lit room appears more lively and scintillating. This feature defines a contemporary.
Paint Room with Minimalistic Colors
To achieve a modern home you have to design your interior using neutral and monochromatic color palettes. Colors such as cream, grey induce style, warmth, and space in a home.
Create an Indoor Garden
Indoor gardens are quite popular in modern homes today. You can use a segment of space in your home to make your home appear contemporary.
Use Artworks
Artworks are widely used in contemporary points to serve a function and an aesthetic purpose. You can use a piece of modern art to make a create a focal point in a room.
There you have it! These are the six common ways to make the interior of your home appear contemporary.